The EU24 Engage for the Planet project started in November 2022. Indeed, the consortium met for the official launch of the project in Berlin on 16-17 November 2022 at the premises of the Comparative Research Network, the project coordinator.
During the two days of intensive work in Germany, the partners had the opportunity to discuss future steps and exchange ideas and visions for the project. On Friday evening, the kick-off meeting culminated in the Comparative Research Network's event "More Diversity in the Climate Debate", which officially launched the discussion on participation in environmental and climate change issues.
The speakers invited were Rita Trautmann of NaturFreunde Deutschlands, Anna Krenz, Dziewuchy Berlin, Polish Queer Feminist Collective, Arian Darat, Ayande, Iranische Gemeinde Berlin and Yonas Endrias, Afrikanische Gemeinde Berlin.
Hannah Heyenn, Senior Project Manager at CRN, moderated the event, which explored topics including forms of action and political debate around climate change, the activation and visibility of migrants and people with international family histories, and art and culture as forms of political action.
"What does it take to achieve more diversity in the climate debate?" was just one of the questions we tried to answer, thanks to the panellists, and that we will continue to address, tackling issues such as mobility, food production, energy and climate justice.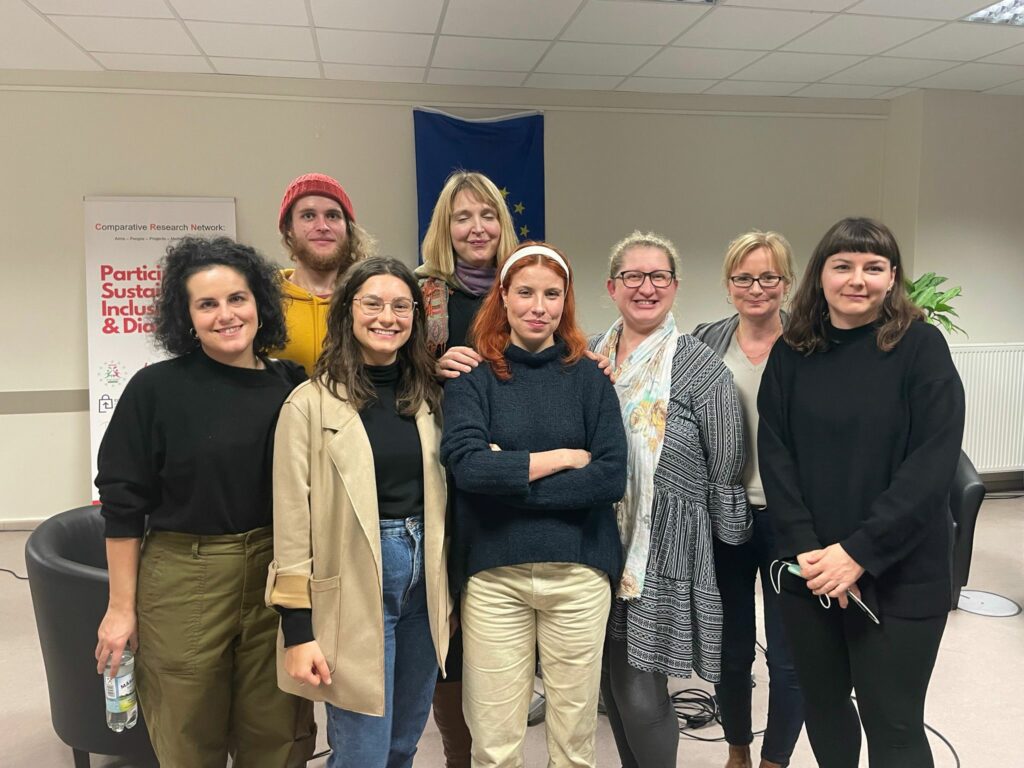 Event report